What Are The Best Pokemon Card Packs to Buy in 2022?
In this article we're going to look at the best Pokemon card packs to buy this year.
Although demand has never been greater, and some prices are through the roof, I'm going share with you my top tips for selecting packs that are:
Fun to open
Valuable, but under-priced
Have great chase cards
Not too expensive
It goes without saying, this is not investment advice! I'm merely sharing my opinion. You are responsible for how you spend your money!
Big disclaimer out of the way, let's jump into it!
Best Anniversary Pokemon Packs
Pokemon Celebrations is the 25th Anniversary collection of cards. Hands down, it's the most fun set to open in recent memory!
Alongside the main set of 25 cards, there is what's called the Classic Collection, which is a subset of 25 of the most popular cards from Pokemon's history.
It features preprints such as Base Set Charizard, Birthday Pikachu, Shining Magikarp and the Gold Star Umbreon.
Each Celerations booster pack contains four cards, and they can only be found in special collection boxes.
Best Modern Japanese Promotional Pack
Sticking with Celebrations, did you know the Classic Collection in Japan works a bit differently. Instead of being able to pull these awesome cards from the normal booster packs, they come in special promo packs with only one card inside!
The big hitters (like the Base Set Charizard) also have a gold holographic border which I think looks really awesome!
Best Modern Packs for Nostalgia
Want a way of experiencing the thrill and nostalgia of 1999 Base Set artwork, without having the shell out hundreds for pack?!
Get your hands on some Pokemon Evolutions booster packs!
With a wonderful mix of new full art cards, old artworks and reverse holographics, Evolutions is a much loved modern set.
In fact, because it contains the original Base Set Charizard artwork, which is extremely hard to grade in a PSA 10, this is a set where GEM MINT cards are sure to increase in value over time.
Best Vintage Japanese Pokemon Booster Packs
Taking it all the way back to Pokemon's inaugural year, early Japanese booster packs are great fun to crack open!
All the cards have value, the nostalgic artwork is incredible, and Japanese cards (even from so long ago) were very well made. This means they often have no edgewear or whitening, making them perfect for grading.
Now you might be asking why I left off the original Japanese Base Set booster packs from this list?
Quite simply, Jungle, Fossil & Team Rocket all guarantee you a holo!
You literally get so much value out of these packs and a piece of history – what more could you ask for?!
View this post on Instagram
Best Pokemon Booster Packs for Pulling Charizards
Want to go Charizard hunting?!
Not many sets have multiple Charizard cards, but did you know XY Flashfire has a whopping 7!
If you want the thrill of opening packs, good growth potential, and above average chances of pulling a Charizard, XY Flashfire booster packs are the ones for you!
Best Pokemon Packs for Shining Cards
We first experienced the wonder of shining cards back in the 'Neo Era' of 2001. These secret rare cards offered collectors a type of artwork never seen before, and they're much loved and appreciated to this day.
That's why the reintroduction of 'shining artwork' in 2017 was nothing short of a revelation (excuse the pun!).
With the likes of Shining Rayquaza, Shining Arceus and Shining Mew, Pokemon Shining Legends booster packs give us as collectors a wonderful chase for some absolutely stunning cards.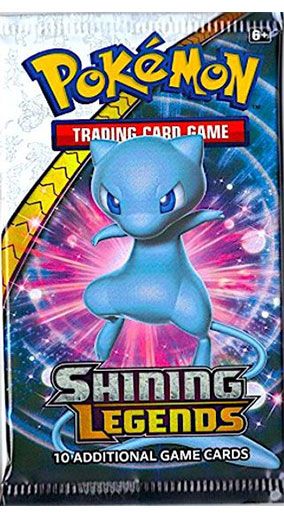 Best Pokemon Card Packs to Open
Hidden Fates is one of the most loved Pokemon sets of the modern era.
Stacked with first generation Pokemon, full art cards, rainbow and gold cards and to top it off a 'Shiny Vault' subset, the diversity in the artworks is incredible. And because of this, you can often pull very good cards from booster packs.
Oh yes, and to top it off, there #SV49 Charizard GX card looks amazing!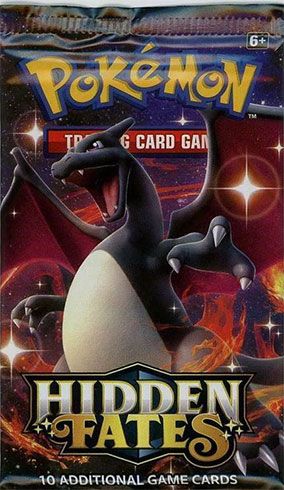 Before you go – want to see me open some packs?!
Last updated January 11, 2022