This page may contain affiliate links to places like eBay and other online retailers. If you buy from a link, we may earn a small commission. Learn more.
Protecting your Pokemon card collection is a smart move.
So making sure you pick the right sized toploaders, binders and boxes is very important.
Below you can find the exact Pokemon card size – in both centimeters and inches. 
And at the end you can also find my recommendations for the best protective products currently on the market.
Let's get into it!
How Big Are Pokemon Cards?
Standard Pokemon cards are 6.3cm wide x 8.8cm in length.
This is 2.5 x 3.5 inches – which is the standard size that most trading card games are printed in.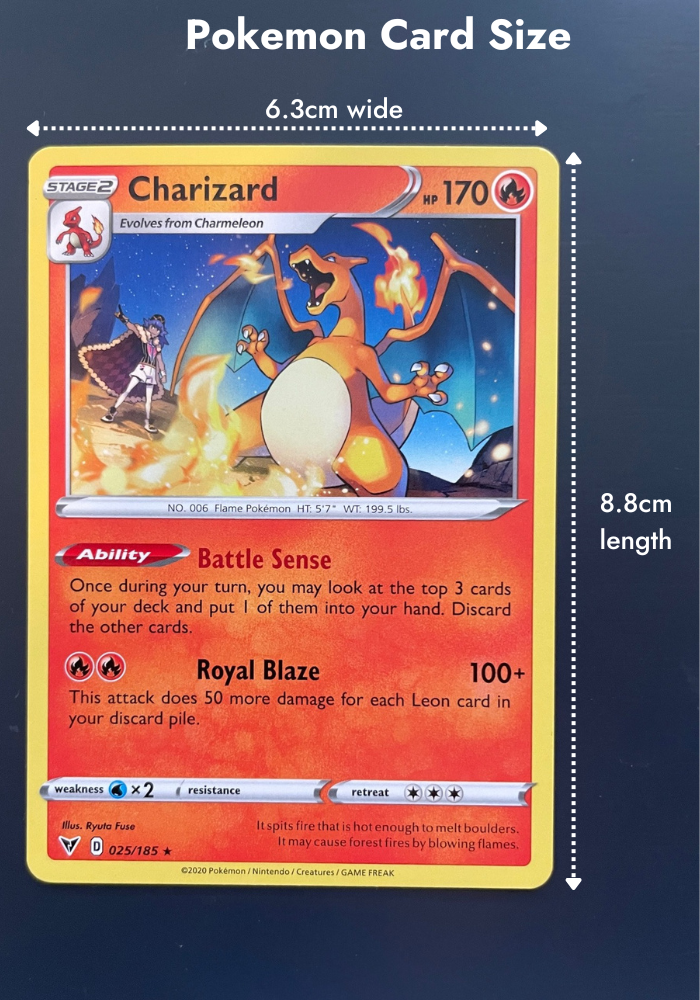 How Big Are Jumbo Pokemon Cards?
The majority of Jumbo Pokemon cards are 15.3cm wide x 20.3cm in length.
This is 6 x 8 inches.
However, in 2020 the Pokemon Company decreased the size of jumbo cards slightly to 5.75 x 8 inches, so that these promotional cards could fit in their new oversized binders that they released.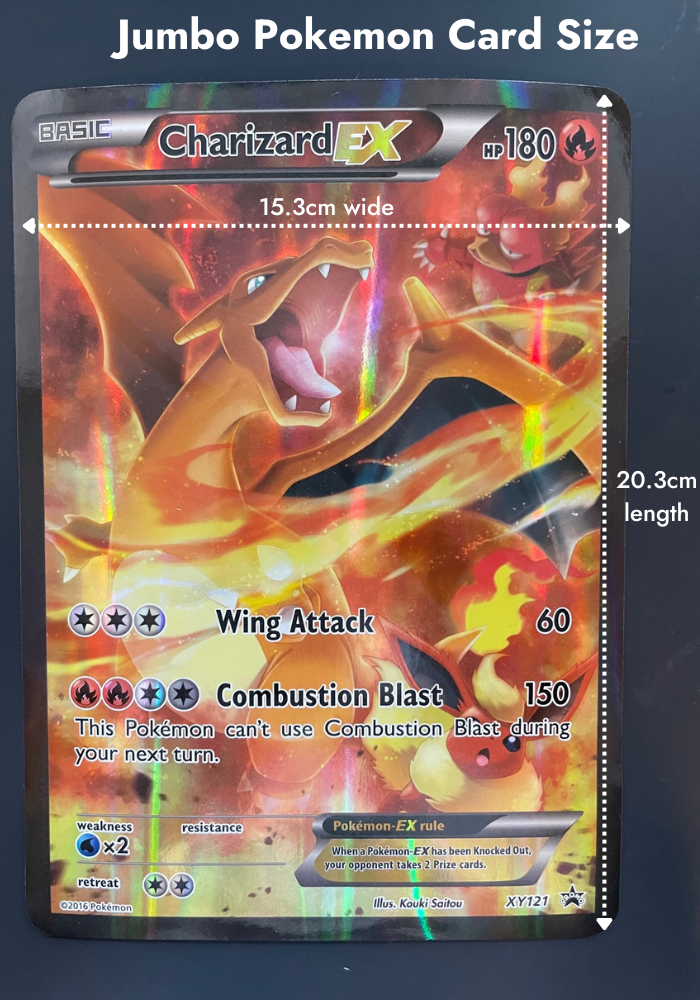 READ NEXT: How Much Do Pokemon Cards Weigh
The Best Products to Protect Your Pokemon Cards
As an experienced Pokemon card collector, I put a lot of time and effort into making sure my cards are protected.
I've literally tried dozens of different products to identify who provides the best quality and fit for my cards.
Here are my recommendations: