This page may contain affiliate links to places like eBay and other online retailers. If you buy from a link, we may earn a small commission. Learn more.
Is this the most anticipated modern Pokemon set in history?
I think so!
Let's get into the specifics and why the upcoming Pokemon 151 set is a collectors dream…
What is the Pokemon 151 Set?
Imagine a cross between all the original Kanto region Pokemon, and the artistic beauty of modern cards.
That's basically what Pokemon Scarlet & Violet 151 is.
What an obvious, but genius move from The Pokemon Company!
This is something we've been crying out for for years.
Sure, reprints of our favourite cards (like in Evolutions and Celebrations) are great, but adding the modern twist is even better.
When is the Pokemon Scarlet & Violet 151 Set Released in English?
The Pokemon Scarlet & Violet 151 english set will be released on the 22nd September 2023.
What Products Can I Buy in The Set?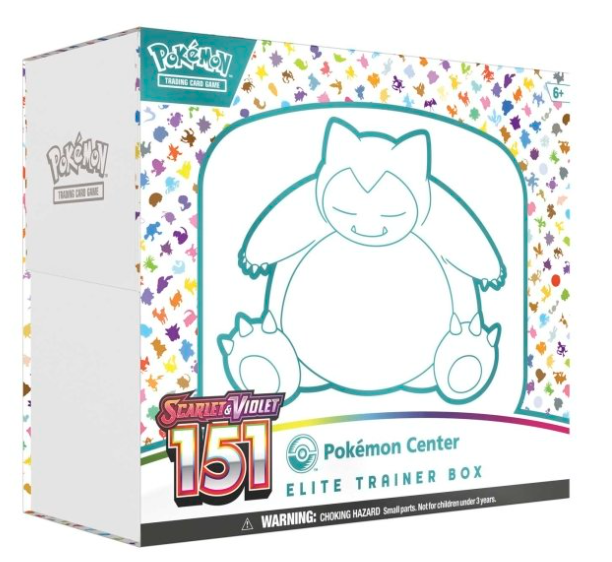 Although it can be tempting to pre-order box after box, remember The Pokemon Company know this will be a highly sought after set, so expect there to be LOTS of availability. Don't overpay on eBay, you'll waste your money.
There's going to be a nice range of products available at different price points. Here's what you can buy:
151 Pokemon Centre Elite Trainer Box – Contains 11 booster packs, 2 Snorlax promo cards, various other accessories
151 Elite Trainer Box – Contains 9 booster packs, 1 Snorlax promo card, various other accessories
151 Poster Collection – Contains 3 booster packs, 3 promo cards, poster containing all 151 Pokemon, card illustrations
151 Binder Collection – Contains 4 booster packs, a nine-pocket binder
151 Booster Bundle – Contains 6 booster packs
151 Ultra Premium Collection – Contains 16 booster packs, hyper raw Mew ex metal card, Mewtwo promo, various other accessories
151 EX Boxes (Alakazam & Zapdos) – Contains 4 booster packs, one double rare promo card, two other promos
151 Mini Tin Collection – Contains 2 booster packs, one Poke coin, art card matching the tin
Here Are Some of The Card Artworks You Can Look Forward To Pulling!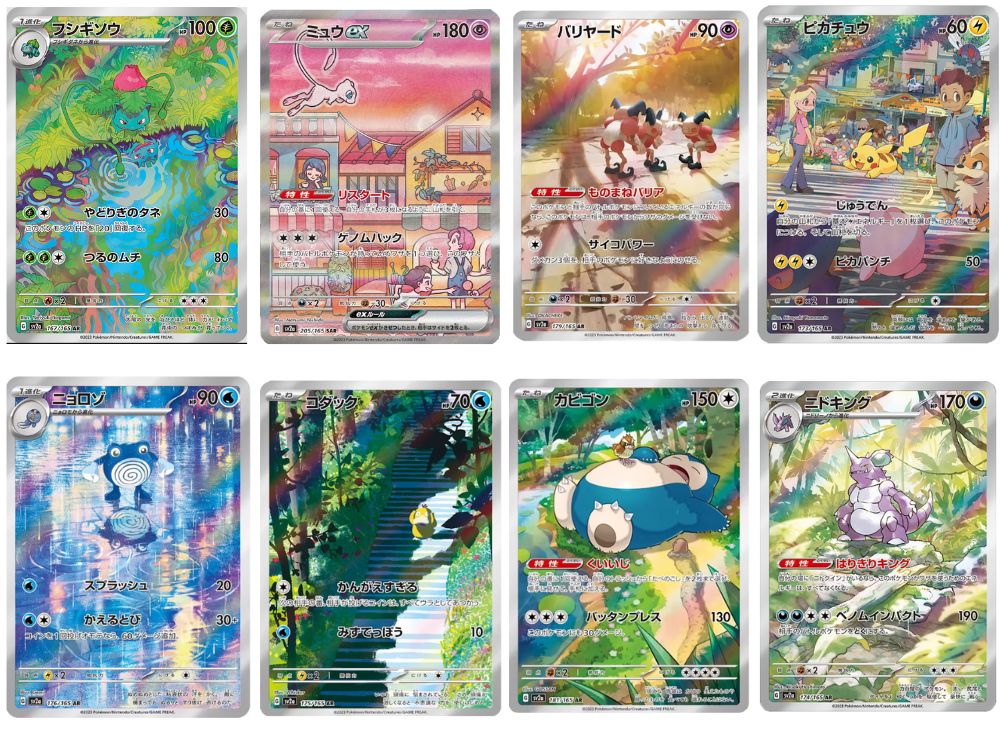 My Collecting Goal For This Set
For me, this is a set that will look incredible in a binder.
My top priority is to complete the set.
Any doubles I pull of the top artworks, providing they're in mint condition will be sent for grading.